Bangladesh bank job circular 2023 has been published today a large jobs circular on their official website www.bb.org.bd. It's central bank of Bangladesh. So it's also government bank of Bangladesh. Some times they offer very attractive jobs position for Bangladeshi young job seekers. In the circular they offered such kinds of very attractive jobs circular. We have collected the circular from their official website. Here are given below the original jobs circular on image file. Please check it if there any desired position for you. 
Please check here job circular given below on image file. They required few years experience for some position. Also fresher are encouraged to apply some position. See carefully below original image file if there any post position right for you then we say to apply as soon as possible. Also please refer your friends the jobs circular they they also can apply if they have required academic qualification and experience. So check bangladesh bank jobs circular 2023
Bangladesh Bank Job Circular Online 2023
Now you think how to apply bangladesh bank job circular ? Don't worry. It's very simple to apply the bangladesh bank jobs circular 2023. You need to go their official website at first. Then open the respective jobs online application form. Read the online job application form carefully. Is there everything is well known to you? If so then start fill up the application form carefully. But you should fill up the online form as like as your academic certificate and national ID card. So hurry up and stay always with www.ejobbd.com.
Bangladesh Bank Job Summery
Publication Date: See job circular
Application Last Date: See job circular 
Post Name: As per circular
Job Type: Government Banking [Bangladesh Bank]
Education Qualification : As per circular
Age Limit for Jobs: See below job circular
Employment Status: Full Time
Category: Bank Jobs in Bangladesh
Apply Fee: As per circular
Salary : See below job circular
Job Location: Anywhere in Bangladesh
Source: Online.
So check below 
Publication Date: 12 February, 2023
Application Last Date: 16 march, 2023
সকল সরকারি চাকরির তথ্য সবার আগে মোবাইলে নোটিফিকেশন পেতে মোবাইলে রাখুন
Android App:
Jobs Exam Alert
Publication Date: 12 February, 2023
Application Last Date: 16 march, 2023
Publication Date: 17 January, 2023
Application Last Date: 23 February, 2023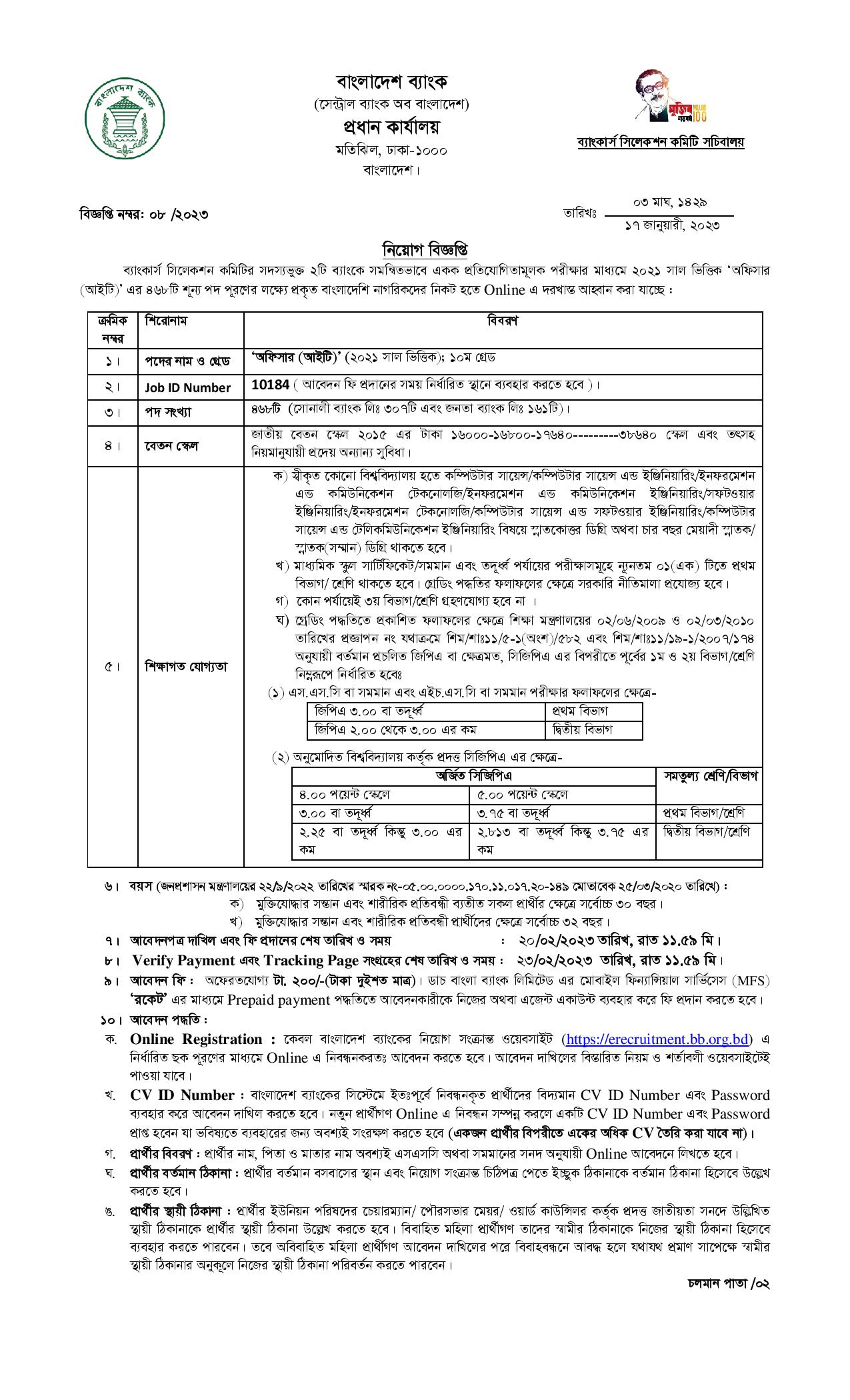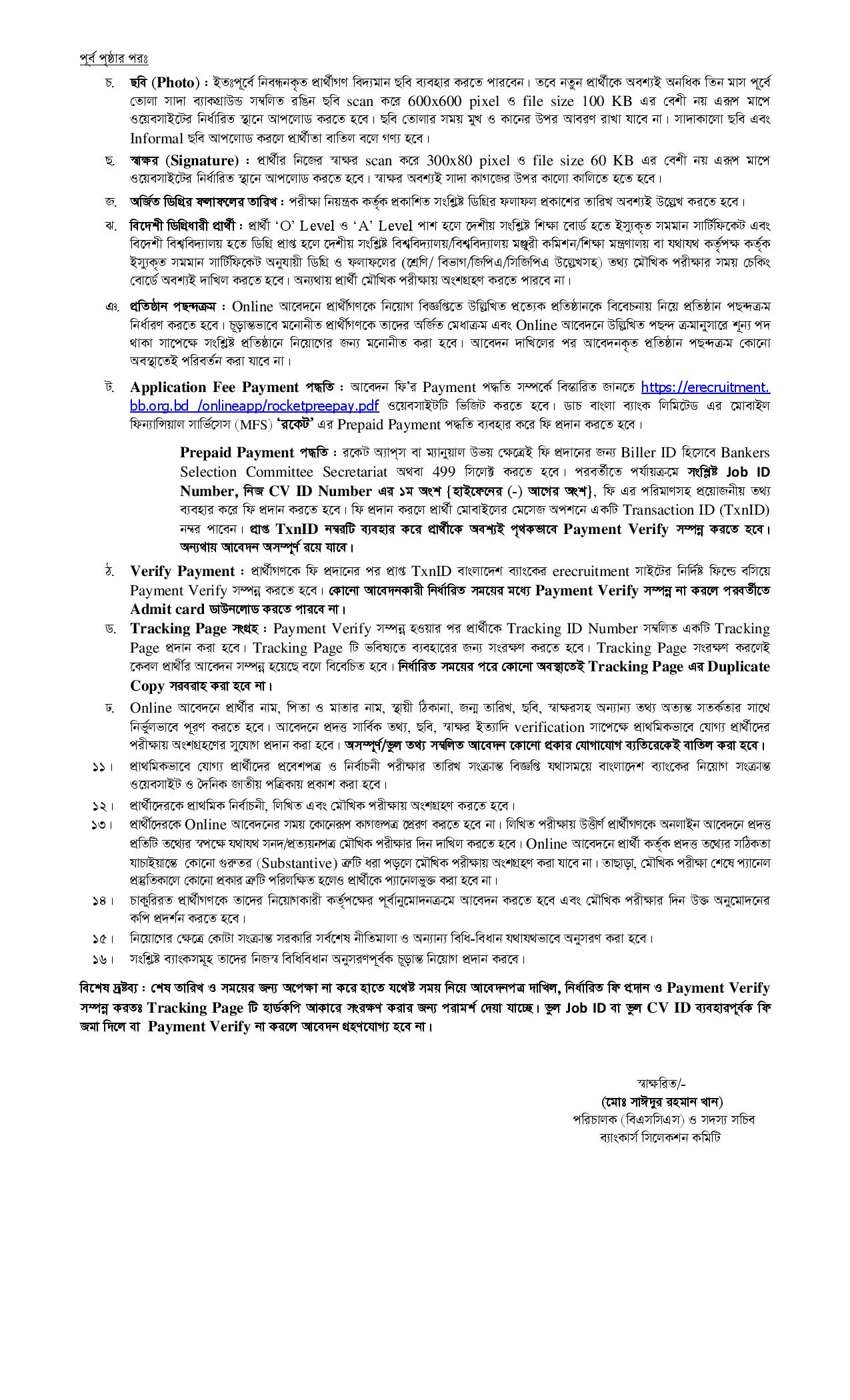 Publication Date: 12 January, 2023
Application Last Date: 16 February, 2023
Publication Date: 11 January, 2023
Application Last Date: 15 February, 2023
Publication Date: 10 January, 2023
Application Last Date: 14 February, 2023
Publication Date: 5 January, 2023
Application Last Date: 14 February, 2023
Publication Date: 29 December, 2022
Application Last Date: 5 February, 2023
Top Related Post