Department of Agriculture Extension recruitment job results published.  The results of the examination have been published on the website of the Department of Agriculture Extension
Department of Agricultural Extension DAE Exam Result 2022 published. 
the results of the candidates who passed the Computer Typing Speed ​​Test for the post of Office Assistant cum Computer Typist.
Department of Agricultural Extension for the purpose of recruitment for the post of "Office Assistant cum Computer Numerologist" on 02 December.
Results of Computer Typing Speed ​​Test held on 2022 (Roll Number of Qualified Candidates Only) has been published.Schedule of Oral Test for Candidates Passed in Computer Typing Speed ​​Test Agriculture Extension will be published on the Department's website (www.dae.gov.bd).
কৃষি সম্প্রসারণ অধিদপ্তর এর নিয়োগ পরীক্ষার ফলাফল…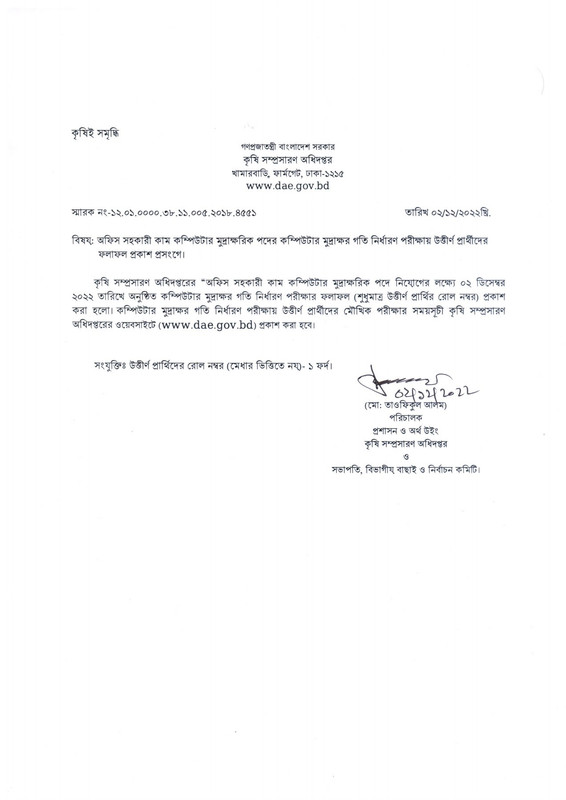 সকল সরকারি চাকরির তথ্য সবার আগে মোবাইলে নোটিফিকেশন পেতে মোবাইলে রাখুন
Android App:
Jobs Exam Alert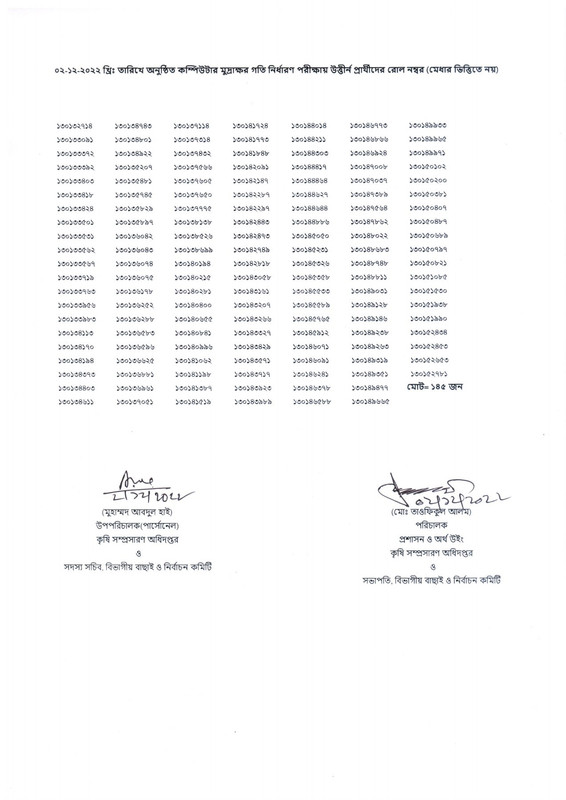 Top Related Post